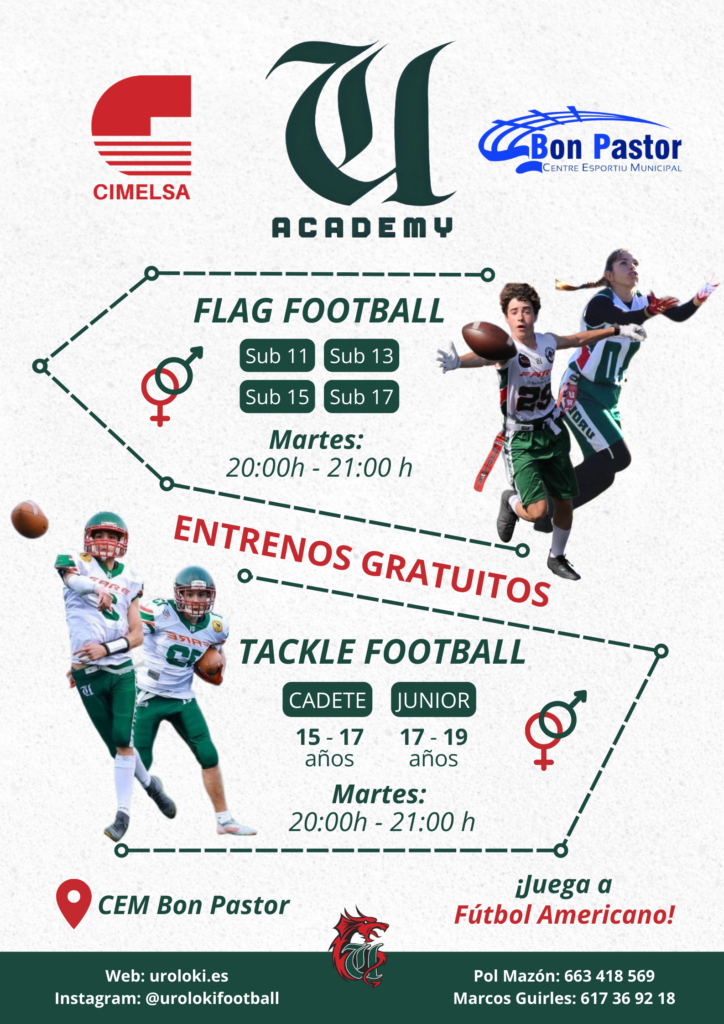 En Uroloki estamos con muchas ganas de poder anunciar que vamos a apostar para la juventud, formando Uroloki Academy. En Uroloki Academy nuestro objetivo es poder formar equipos en las categorías juveniles de la LCFA en contacto y flag. Así podremos formar a futuros jugadores de fútbol americano extendiendo el conocimiento de este maravilloso deporte en nuestro país.
A Uroloki estem amb moltes ganes de poder anunciar que apostarem per a la joventut, formant Uroloki Academy. A Uroloki Academy el nostre objectiu és poder formar equips a les categories juvenils de la LCFA en contacte i flag. Així podrem formar futurs jugadors de futbol americà estenent el coneixement d'aquest meravellós esport al nostre país.
At Uroloki we are happy to announce that we are going to bet on youth, forming Uroloki Academy. At Uroloki Academy our goal is to be able to form teams in the youth categories of the LCFA in contact and flag. This way we will be able to train future American football players by spreading the knowledge of this wonderful sport in our country.